Cable troughs may be used for various reasons and are becoming more demanding with their simple installation and easy accessibility for future expansion and maintenance. Cable troughs provided by C & M have many options, all of which are customizable to your project needs. C & M offers two main types of cable troughs in various sizes; Medium Duty Pedestrian and Heavy Duty H-20 Road Crossing. All cable troughs offered by C & M are designed as a one piece section in different widths and depths (see size charts in each section).
Cable trough sections are manufactured in standard lengths of 10 feet. Shorter lengths may be needed for a project at which C & M will cast a custom size to fulfill the order.
Available in 24", 30", and 40", and optional load ratings for both pedestrian and vehicle traffic.
The complete C&M Precast cable trough system includes a full line of End Caps, Tees, Crosses, and Reducers for limitless design flexibility.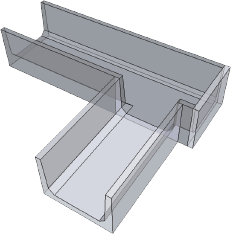 Corners
The corner is cast with a window opening to fit the size of the adjacent cable trough. Corners can be made to most any length and the opening can be moved to almost any position on the cable trough.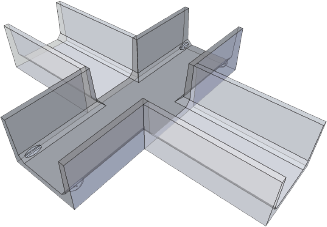 Crosses
Although crosses can be rare, there are still some scenarios where this is required. Crosses tend to be used in a situation where one cable trough run needs to be split into three separate cable trough runs. Crosses may also be used from one size trough to another size trough.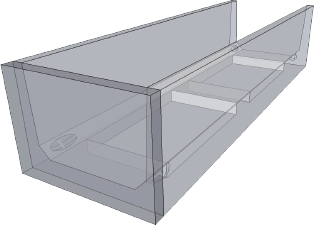 End Caps
End caps provide a simple, clean terminus to a cable trough run while allowing for future expansion. Please note end caps when ordering.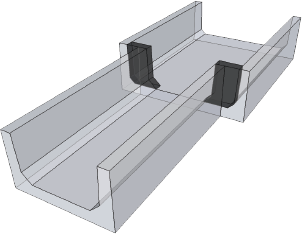 Reducers
C & M produces various sizes of cable troughs and often two cable troughs of different sizes are placed end-to-end. C & M will create a cable trough that has built in reducers to accommodate this transition.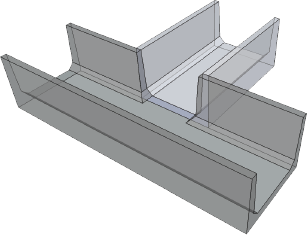 Tees
There are many instances where either a single cable trough will need to split and go in two directions or where two cable trough runs will need to merge into one. A cable trough tee is a great option to accomplish these requirements. The window opening in a tee can be placed most anywhere on one side of the trough.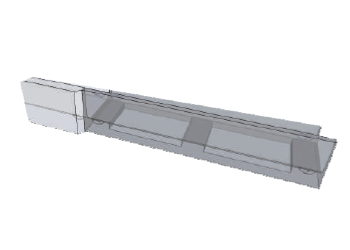 Transitions
In the picture to the right there is a Medium Duty cable trough on the end of a Heavy Duty cable trough. Notice the inside walls line up but the outside walls do not. Heavy Duty cable troughs are generally located at road crossings or areas of heavy traffic.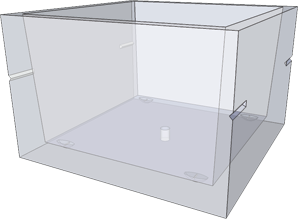 Pulling Vault
C & M offers various sizes of Pulling Vaults with customizable options. Pulling Vaults are available in Medium Duty and Heavy Duty (H-20) ratings.
Pulling Vaults up to 48" tall are a one-piece design, excluding the lid. Riser extensions can be used for vault heights greater than 48". See the size chart (next page) for weights and dimensions.
4" drain holes are standard; custom drain options available upon request.