Water Storage Tanks
In the past 35 years, hundreds of our water storage tanks have been installed throughout Texas and the southwest. Our tanks are the perfect complement to your home or ranch property. Our versatile tanks work flawlessly for potable water, irrigation, livestock and ranch uses, and for rainwater catchment. Our tanks can also be designed with a wide variety of beautiful exterior finishes and sizes to meet your design needs. For a lifetime of beautiful durability, nothing beats a C&M Precast Water Storage Tank.
Price Competitive with Plastic & Fiberglass

Decades of Longevity Reduces Interior Water Temperatures

Available in Dozens of Aesthetic Finishes

No Chemical Interaction with Water

Easily Integrated into Rainwater Catchment Systems

Perfect for Potable Water, Irrigation, and More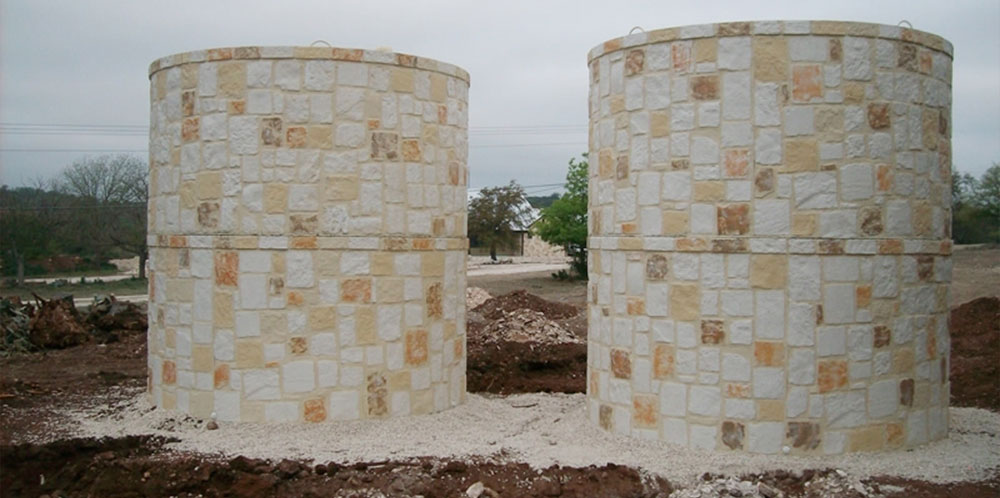 Specifications
| | |
| --- | --- |
| Increased Pump Life Reserve Storage | 5,000 psi steel and fiber reinforced concrete |
| Added Storage for Fire Protection | Brass or stainless steel exterior fittings |
| Increased Quality of Water | 24″x24″ manhole with concrete cover |
| Reduction of Sediments, Iron and Minerals in Drinking Water | Two 2″ vents |
| Durability & Longevity of Concrete | 5 standard plumbing layouts |
| More Stable Water Temperature | NSF water tight gasket |
| No Light Transmission | NSF waterproof coating |
| Custom configurations available upon request | |
Other Water Storage Products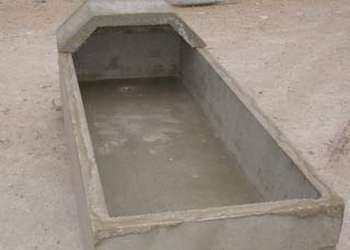 Water Troughs
Our precast water troughs come in a variety of shapes and sizes to fit your needs.